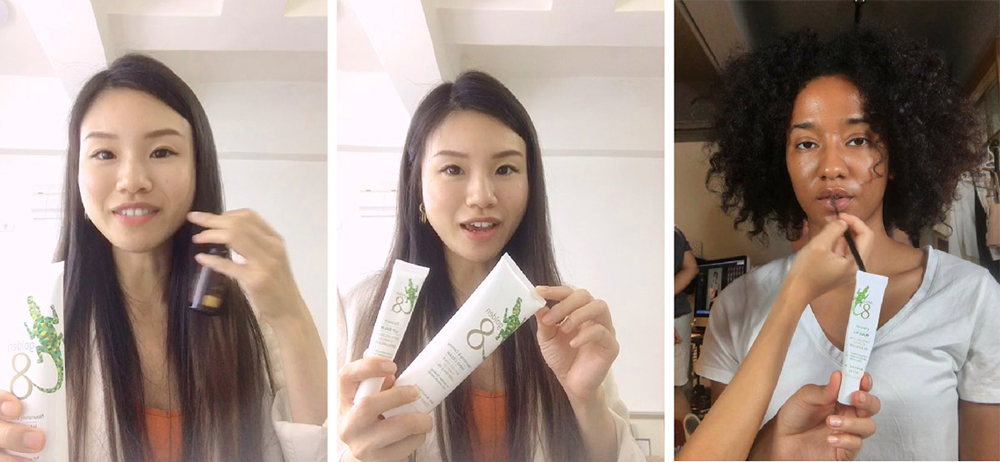 國際級化妝師 Jennifer 推介
有特別場合我都會鍾意搽唇膏,但係平時我唇紋都比較多,所以成日都鍾意試唔同嘅lip balm 產品,
用左#golden8skinhk 嘅lip balm 覺得好舒服,入面天然成份鱷魚油除左柔軟唇部之外,
仲可以預防唇瘡! 好鍾意佢淡淡嘅柚子香味💙
夏天我會出外活動多,另外佢嘅hand cream同埋body lotion 都加咗golden 8 鱷魚美容油及omega 3,6,7,9,
可以維持皮膚健康、淡化色斑抗炎及抗衰老,質地容易吸收之餘會感覺到有薄薄嘅一層保護屏障,
即使留在室內有冷氣地方都唔會覺得皮膚乾燥!
Professional make-up Artist, Jennifer
I like to wear lipstick if I hangout with friends. To refine my lip wrinkle, I like to try different lip balms.
This golden 8 lip balm contains crocodile oil which effectively prevent cold sore, lip wrinkles and dryness.
Other than that, I use their hand cream & body lotion after outdoor activities to
protect my skin from ageing & dryness.
It's easy to absorb into my skin without leaving a greasy feeling.